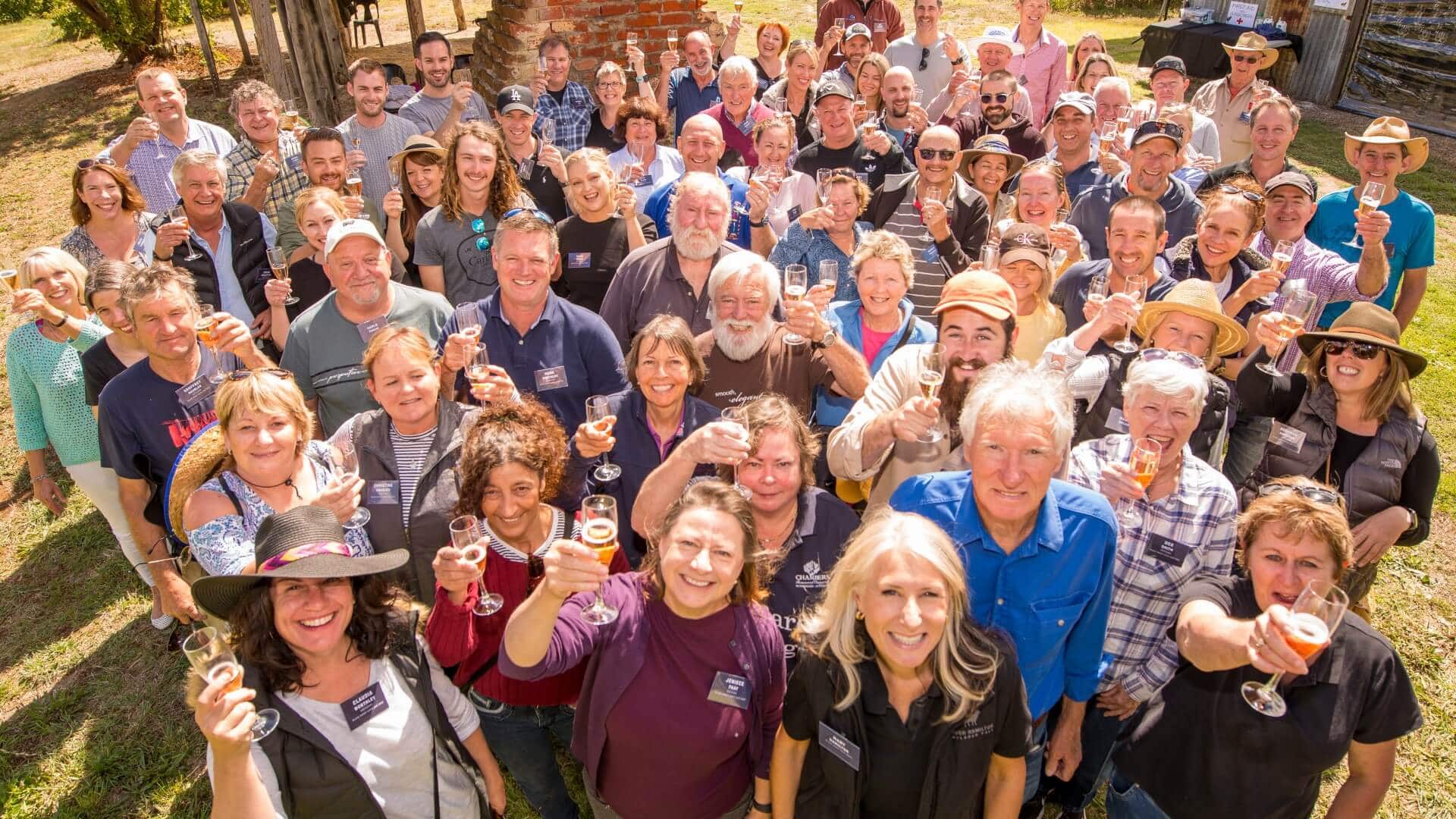 The Black Sheep Wine Club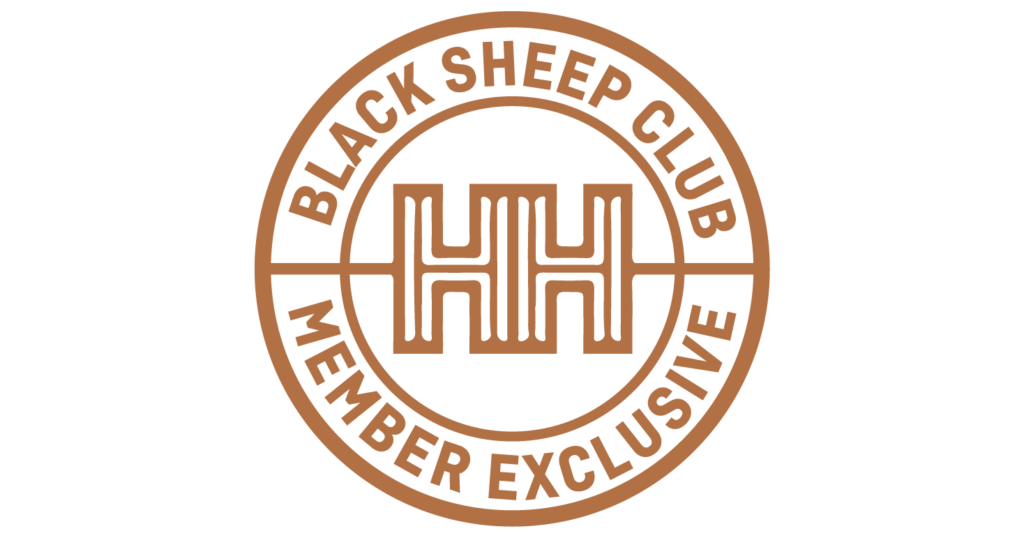 Joining the Black Sheep Wine Club means embracing the uncommon, savouring the exceptional, and connecting with a community that values the rich tradition and innovation of Hugh Hamilton Wines. Become a member of the Black Sheep Club today.
Being part of our flock is much more than just a wine club.
The Black Sheep Club is a group of likeminded people who love good wine and great experiences. As an added bonus, you'll get some great benefits too!
★ Member's Only wines – only you can get your hands on them!
★ Up to $300 saving annually on seasonal deliveries and 15% off all wine purchases
★ Complimentary freight on all orders over $180
★ Complimentary tastings for you and your guests in our Cellar Door
★ Exclusive invitations to hands-on events at the winery
★ First dibs on all wines
★ Mystery gift in every seasonal club allocation
★ Your own wine Concierge – you call, we solve!
★ A key to the Hamilton family's annual 'vintage vault'
★ A place in our member's only online community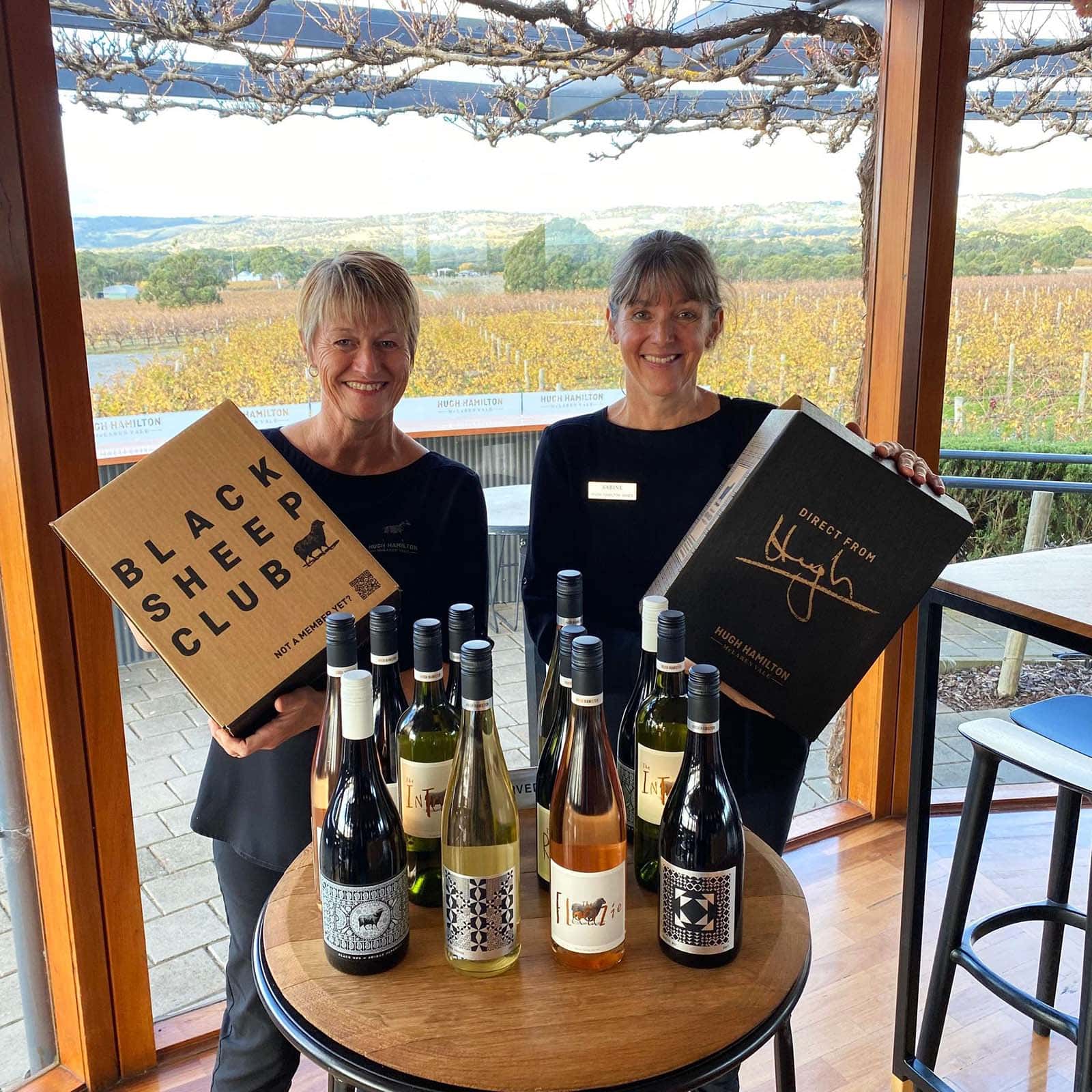 Joining the Black Sheep Club is as easy as 1-2-3
Pick how many bottles you want to enjoy. Decide how often you'd like them to arrive. Tell us what kind of wine makes you smile—reds, whites, or a bit of everything!
Your first delivery will be shipped straight away and then you will continue to get your wines as requested.
Wine Club Terms & Conditions
No membership fee to join.
Your wine delivery will be shipped within the month of your choice and the delivery can take up to 10 business days to arrive, a notification will be sent the day of shipment.
Membership is ongoing, but you are free to cancel your membership at any time after your first year.
Changes to chosen wine selection must be completed 14 days prior to shipment date – Monthly deliveries cannot be altered.